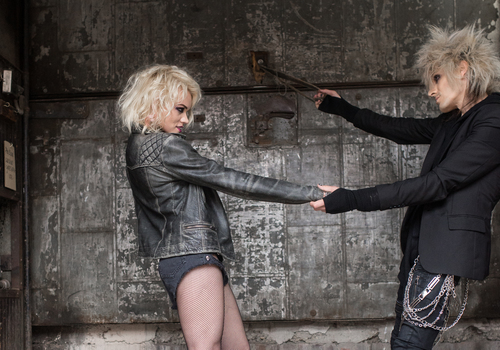 Kerry Kaleja and Eric Jayk are the main components of Astra The 22s.
Made in Latvia and USA from Riga to New York. Love for music translates all distances.
Separated by thousands of miles, Astra the 22's is an international duo that has shown the world that with hard work and creative thinking anything is possible. Comprised of singer/songwriter's: Kerija Kaleja (Riga, Latvia) and Eric Jayk (NYC) they are a crossover smash. The duo wrote and demoed the tracks that have become 'Blue Venom' throughout the past year via email using iPhone voice notes and protools. In 2014 July, the duo finished recording the EP in NYC.
Making appearances on Latvian TV and radio, the band's third single is currently playing on all of the prominent radio stations in Latvia and Lithuania. With various festival dates in 2014 they released their first EP ''Blue Venom''.