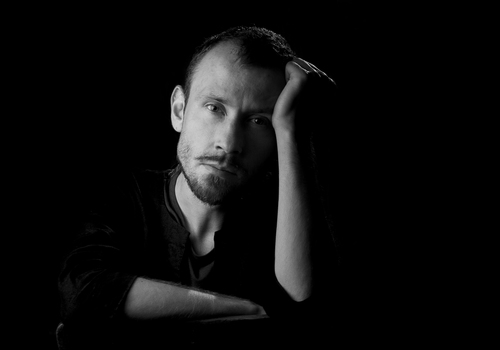 Imants Daksis has written and composed both music and lyrics for more than 300 songs in Latvian and dozens of songs in Russian and English. For the first time he entered the stage in 2002 together with his post-punk/folk band "Pasaules gaisma" (The Light Of The World), but starting with 2004 Imants had been performing solo and has published 17 albums since then. Besides his own musical work Imants also performs as a vocalist and takes part in various projects.
Songwriter's characteristic instruments – voice, acoustic guitar and foot tapped rhythm, in Imant's performance is saturated with expression and courage, which has no analogues in Latvian music. Imant's music cannot be defined within the borders of one genre; his songs being very various – monumental, extremely expressive, melodic, tender and even sentimental, speak of transcendental and personal topics, the interaction of material and immaterial world and invites an open-minded listener to perceive world boldly and freely.
The core values of Imant's creative work are poetic quality in lyrics, expressiveness on the stage, powerful and protean voice timbre and always changing image.