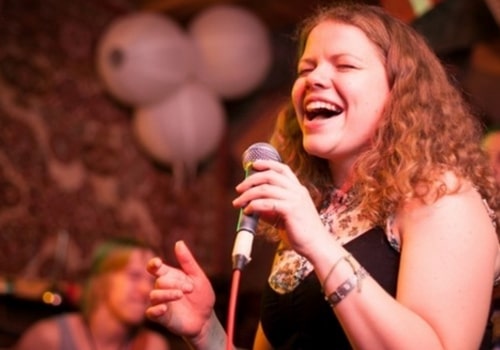 Inese Berzina is a singer from Latvia, Riga. She likes to perform mostly in jazz & pop style. At the moment Inese is working on her first album together with The Quinters Ones.
In the high school Inese studied in a class with a specialization in rock music, afterwards she continued her education in Riga Teacher Training and Educational Management Academy as a music teacher with specialty Pop & Jazz music teacher. The vocal class was held by one of the best jazz vocalists and teachers in Latvia Inga Berzina.
Inese participates in several projects and bands – The Quinter, The Coco'nuts and several duets with Andris Jeziks, Egils Leimanis, Rustams Bagirovs and Arturs Kutepovs. Previously, she has sung back vocal and second vocal in Ilmārs Štern's "sketch of new pages", band Pyro Trees, project Mikus Straume, band Dust Devil Drive, project Pulsa Effects and Ritma Svētki, worked with contemporary dance performers (Kristine Veismane, Inese Auzina act.) and step dancer group Soul Tap. Inese's goal in her life is to share her music and knowledge worldwide.