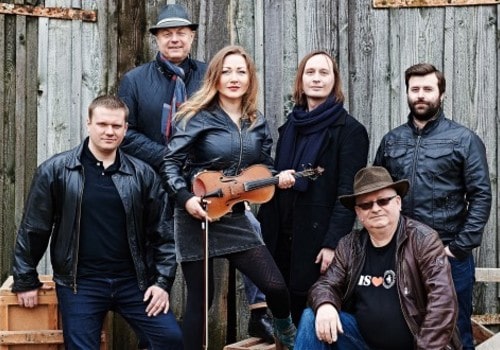 Although "Jauna Diena" is formed in 18th of March 2015, it would be unfair to call them like rookies in music business, because the band is based on former members of the group Emburgas Zēni – one of the most popular country bands in Latvia in 21st century.
Soon after their triumph in Annual Latvian Music Recording Awards 2014 in category "Best schlager and country music album in Latvia", front man Aldis Rullis announced that he'll start new projects without his 13 year old collaboration partners "Emburgas Zēni". This decision led to the split of "Emburgas Zēni", but its producer, leader and drummer Jānis Veikšāns decided to create a new band. He recruited former members of "Emburgas Zēni" Katrīna Eglona and Guntars Ķerve as well as musicians Andris Retējums, Valdis Zīberts and Andrejs Vasiļjevs to form "Jauna Diena".
Because of the fact that band consists of seasoned music veterans who already had tons of experience prior New Day, it rapidly gained popularity both in Latvia and other countries. Less than three months after the band was formed, it already got invited to play in Rusne Country festival in Lithuania. After this performance New Day was invited to play at both Mosedis and Visagino Country festivals in Lithuania, latter of both is the most important festival of its kind in Lithuania. It also has performed in Bauska Country – biggest country music festival in Latvia.
New Day first started to perform as a cover band, covering popular American country and country rock songs. Now it's working on its own songs both in English and Latvian.