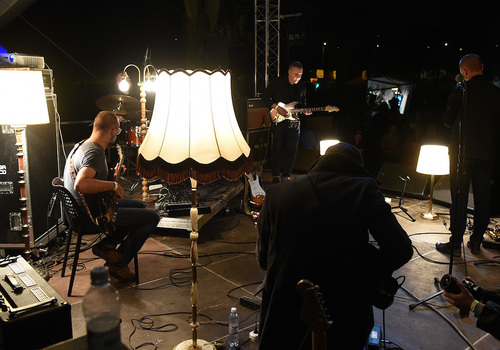 "Kuba" was formed in 2001, which was the time when electronic jazz-lounge music became popular. "Kuba" pushed it further and combined it with post-rock and jazz elements, which allowed them to quickly become one of the brightest stars in Riga's club scene. In the year 2002 the band released their first album "15 Episodes Of Kuba" that won 2 "Latvian Music Awards" and was released in Japan, Greece, Russia, Taiwan, Croatia and more.
"Kuba" started to work on their second album, which took a more dynamic and experimental direction, reflecting influences of Steve Reich and "Art Ensemble Of Chicago". However, in 2006 the band split up, never finishing the album.
Ten years later "Kuba" has reunited and is continuing to work on the unfinished album, causing excitement within the Latvian music scene.