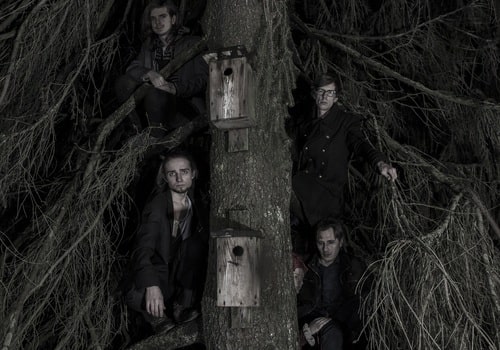 Ansamblis Manta is one of the most visible names on the Latvian alternative music scene, and has won recognition also in wider circles. Their first album "Manta" has received several awards, the Best alternative album at the annual Latvian Recording industry awards 2014 among them. The band has played plenty of gigs in Latvia and has also performed in Lithuania and Estonia.
In August 2014 Manta released their debut album, recorded on two analog tape recorders in Ingus Baušķenieks' Bicycle Systems studio. It was awarded the "Golden Microphone", the annual Latvian Recording industry award, as the best alternative album of 2014, and recognized to be the album of the year by alternative.lv portal. In May 2015 the album was released on vinyl.
In March 2015 Manta and four philosophers collaborated to create a concept album "Dementia of bourgeois philosophy for four voices and an ensemble" with speeches and songs based on the brochure by B.E. Bichovsky.
Their second album "Karaliene Anna" (Queen Anna) is quirky, imaginative, dark music, wandering across different genres. All songs and arrangements build on the foundation of lyrics as the focal point.
The distinct sound of Ansamblis Manta stems from the use of vocal polyphony and an original spectrum of instruments in different combinations – Cremona bass or synth bass, piano, live drums and original samples, Vermona 2 organ, "Электроника" synthesizer, Korg Electronic keyboard, and a special guest – Casio VL1.