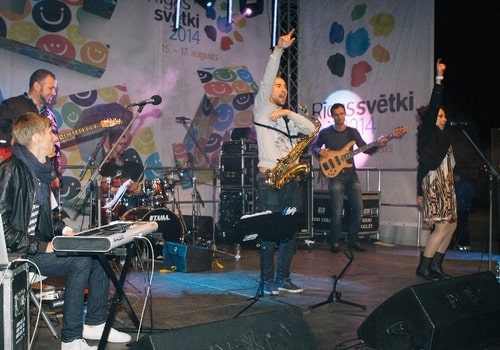 Pieneņu Vīns is a Latvian band, formed in 2005, playing its own repertoire. During 10 years the band has participated in numerous local and international festivals and contests and is known for its friendly concert atmosphere and creative digital projects.
Awards and festivals: "MicRec Open4", "Tu Esi Pamanīts", "Eirodziesma 2011", "Labākā Debija 2011", "Dziesma 2013", "Bildes", "Fonofest", "Sarkasms", "Bauzlande", "Sigulda Jazz, "Zem Viena Jumta", "Jazz Sessions Artelis", "Pārdaugavas svētki", "Jazz Days Liepaja", "Shine Cafe Festival", "Klaipeda Sea Festival", "Lelle Alternatiiv", "Clazz Jazz", "Live in Blue Bay", "International Jazz Day Latvia 2014", "Riga Funk Fest 2014".
Collaborations: Serge Junior Robinson, Inga Bērziņa, "Platz Für Tanz", "Danceradio", Tommaso Troncon, Fil Straughan.