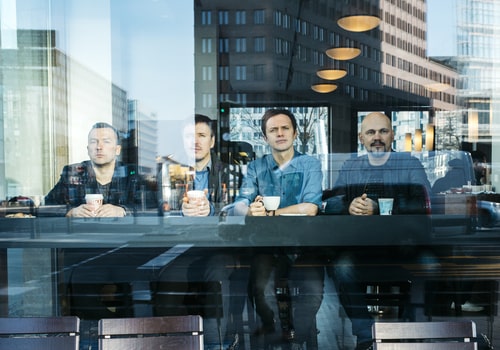 Prāta Vētra, known outside Latvia as Brainstorm, is a Latvian pop/rock band. The band became popular internationally in 2000, when they finished third in the Eurovision Song Contest 2000 with the song "My Star".
The band was formed in the summer of 1989 in Jelgava, Latvia by four former classmates – Renārs Kaupers, Jānis Jubalts, Gundars Mauševics and Kaspars Roga. Soon after, their classmate Māris Mihelsons also joined the band.
In September 1992 Brainstorm released their first single "Jo tu nāc" (Because You Come) and finished 9th in the Latvian popular music contest, the "Microphones" poll. After this came their first album, Vairāk nekā skaļi (More than Loud) 1993. The main single from that album is "Ziema" (Winter), which also has a video.
1994 was the quietest period in the band's history, although in that year they released the maxi-single Vietu nav (No vacancies) with only 500 copies. In 1995 one of the band's earlier songs "Lidmašīnas" (Airplanes) became one of the most commercially successful singles in Latvia and song of the year on Radio Super FM. The band also performed in Germany and the United Kingdom. After experimenting with alternative music, Brainstorm returned to mainstream music and released their next album Veronika. The most popular songs from the album were "Dārznieks" (Gardener), "Apelsīns" (Orange) and "Lidmašīnas" (Airplanes), and attendance at the band's concerts increased.
At the end of the year, Latvian radio stations started to play the song "Tavas mājas manā azotē" (Under my wing is your home), which topped Latvian Airplay charts for 9 weeks and became the biggest hit of 1996.