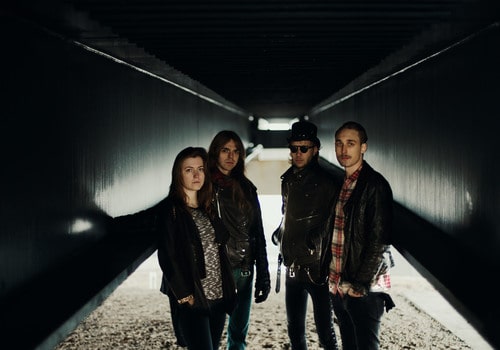 Rebel Riot is a heavy rock'n'roll band from Riga, Latvia that has been active since 2007. In late 2010 their debut album "Make A Mess" was released; the second release "Destructive Chaos" happened in 2012. Their third album will be released in 2015.
"The sound of our music is usually compared to that of the classic hard rock and heavy metal of the 70's and 80's." Live performances are of great importance for the band – being able to feel connection with the audience, wanting to express an opinion and have a great time. So far they have done several hundred shows on smaller and bigger stages around Latvia, the Baltic States, Finland and Belarus.
Winning a band contests at The Fontaine Palace (Liepaja, Latvia 2008) and "Garage Duel" (Riga, 2009) gave the opportunity to record their first album. Another band contest in 2012 helped to make their second record "Destructive Chaos". Rebel Riot is awarded as The Best New Band of the Year 2010 in Latvian Metal Music Awards. One of the most notable band's successes was the opportunity to open a show for the legendary German heavy metal band Accept, who were playing for the first time in Riga in 2012.
Roberts Ceris – vocals, rhythm guitar Janis Kazemaks – lead guitar, back-vocals Kaspars Petersons – bass, back-vocals Kristine Seglina – drums