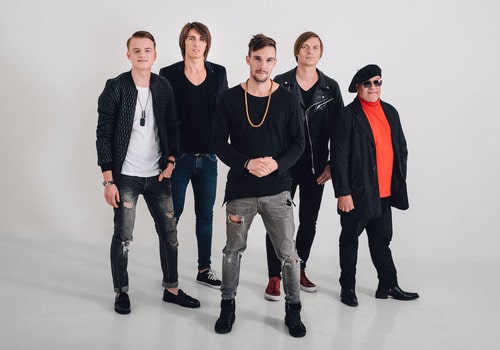 The band Rock'n'Berries is formed in June 2013. Hailing from Riga, they are well known to the entire Latvian music scene. In less than a year the band has become an integral part of Riga's club life. Rock'n'Berries stand out with their original live performances, tremendous energy and self-devotion on stage in every concert, delivering to audiences an unforgettable experience.
The band has performed at numerous clubs and venues in the capital Riga and beyond. Not only has it performed in one of the largest events in Latvia – Riga City Festival, the group has also entertained fans of the local ice hockey team in Arena Riga and has actively performed abroad. Moreover, Rock'n'Berries successfully entered the national selection of the Eurovision Song Contest "Supernova" earlier in the year.
In May 2016 Rock'n'Berries released its debut album "Smoothie Call" and presented it during a tour in Latvia, Lithuania, Romania, Bulgaria and Greece. In the beginning of 2017 this album was nominated for the Latvian Music Record Awards in the category "The Best Pop Music Album" and "The Best Debut Album" of the year.