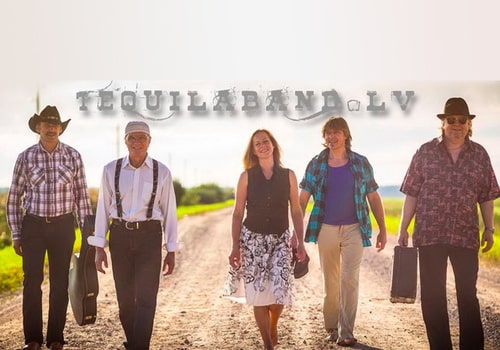 TEQUILA BAND was established on January 2003.Artists are notable for an ability to express themselves in different genres. Repertoire includes original self-written songs, popular world hits and songs from Latvian "golden foundation". One of the top priorities is playing dance music. Each show is entirely live performance.
TEQUILA BAND has successfully released three albums. The first one "Kā Tev iet? (How are You?)" was released in 2006. It includes Latvian covers of several popular world hits. In 2009 the second album named "Pēc svētdienas (After Sunday)" came up. This album was famous for original compositions written by the leader of TEQUILA BAND Juris Leimanis. In September 2014 the recent album "Magoņu pilsēta (A Town of Poppies)" was presented.
TEQUILA BAND is performing at annual Bauska Country festival, popular schlager music festivals, various commercial and private events as well as giving concerts all over the Latvia.
The collective of TEQUILA BAND joins talented and creative artists who treat music not only as a hobby but as an important part of their lives. It is clearly expressed in a group moto: "If you ever get a chance to meet TEQUILA BAND, you can already consider yourself to be a happy person."