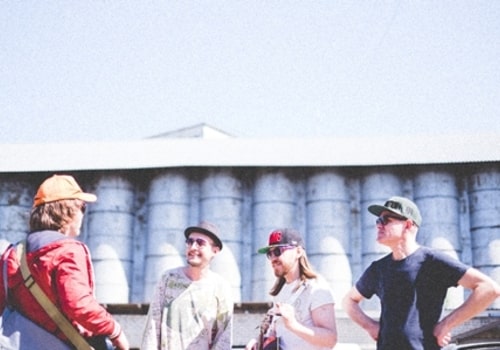 "The Hobos" was formed in January 1999 in Riga, Latvia. Already at their first gig they got noticed by the most popular Latvian band of all times – "Prāta vētra". Together they had a blast when "Prāta vētra" participants threw a crazy party by taking all the tables from the café they performed out on the street and then jammed together.
The band released their debut album "Numbvision" in December which was a success. They triumphed the Latvian Music Records of the Year Awards by gaining the title "Best pop&rock album '99". The video of the lead single "Christian (I'm Gonna Be)" received the award in 2000 as the best Latvian music video.
Their next two released albums "Perfect Solution" (2001) and "Flashback Mornings" (2002) also stood out at Latvian Music Record Awards by receiving the prize of best rock album in years 2001 and 2002. The single "Flying Away" was announced as the best rock song of 2002.
In 2004 to celebrate their five year anniversary "The Hobos" released their fourth studio record – double album "Radio Jah Jah". The first disk contains originals, but second gathers covers of various popular tracks.
After "Radio Jah Jah" the band only continued to play gigs irregularly. Their longest pause was stopped in 2015 when The Hobos returns with a concert of their greatest hits, as well as begins working on a new record.