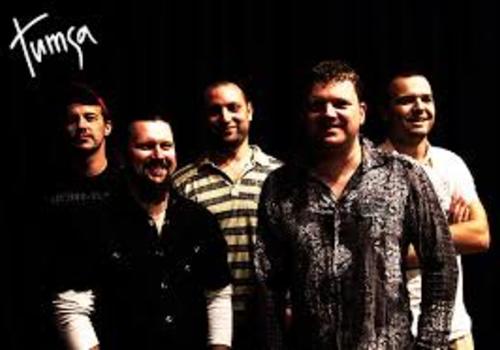 The band Tumsa was found in 1991 in Liepāja. In 1995 then 18-year-old singer Mārtiņš Freimanis, who step by step became leader of the band, joined the band. In 1998 Tumsa released its first album "Putni" with their best songs and won in the contest Liepājas Dzintars.
Later the band released 4 more albums and the selection of the best songs "Piedzīvojums 1996-2006". In 2007 Tumsa received its first Latvian Music Records Award as the song "Un pirms mēs aizmigām" was nominated The Radio Hit of 2006. In 2008 the album "Suns" was released and the band's 17th anniversary was celebrated with wide scope and grand concerts in Liepāja and Riga. The band several times has participated in the selection of Eurovision National Song Contest. Tumsa has also collaborated with children's vocal ensemble Dzeguzīte and with the band Putnu balle, the band has also recorded a song "Maksimum ti" together with the popular Russian singer Jūlija Čičerina, as well as taken part in the film "Sešas zvaigznes zobenā".
On January 27, 2011 our Friend, Musician and Poet Mārtiņš Freimanis passed away… Our lives became quiet and empty. In September, 2011 the band starts to recover from the corrections made by the life. Valters Frīdenbergs joined the band and it started to work on the creation of new musical material and a new album.