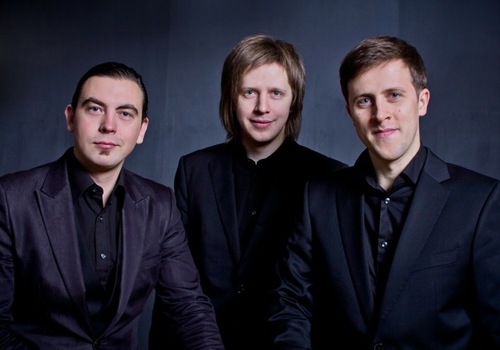 Xylem TRIO was formed in 2006 when three internationally recognized musicians Oskars Petrauskis, Raimonds Petrauskis and Rihards Zalupe came together – each of them had already proven themselves as soloists and serious chamber musicians. The main idea of the Trio was to combine piano, saxophone and marimba/percussion. As it is not an ordinary ensemble, there was not much repertoire written for this kind of instrumental composition.
Xylem TRIO performs wide spectrum of music – starting from modern arrangements of original works, to classics (J.S. Bach, G.F. Handel etc.), folk songs, jazz and contemporary movie music, where the arrangers are the musicians themselves, putting together the elements of world, jazz and academic music. Xylem TRIO also plays original music that is written especially for them.
Xylem TRIO has performed in all the biggest Latvian concert halls and collaborated with concert production organizers Latvian Concerts, National Radio and National Television. The trio has also played in the Three Star Order award ceremony as well as given concerts abroad.